Are you intrigued by mentoring but not sure it's for you?
Mentoring can be a powerful tool for your professional and personal development, with benefits for both mentees and mentors. If you'd like to find out more about both the advantages and challenges of engaging in mentoring, and how mentoring relationships actually work, why not try attending our introductory webinar?

Aimed at both postdocs and PhD students, this half-hour webinar is intended to be an accessible introduction after which you might be interested in checking out our Coaching and Mentoring Resources Hub (see bottom of page). Postdocs might also want to attend our Introduction to Coaching and Mentoring workshop.
Outcomes
Know the benefits and challenges of mentoring
Understand the roles of both mentee and mentor
Know the next steps for engaging strategically with mentoring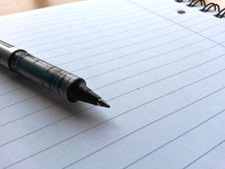 Participants' Feedback
As this is a new course, we would appreciate any feedback you can give us! Some feedback from our pilot:
"I was surprised at the level of interaction - much higher and better than I expected!"
"Very engaging."
Availability:
This new course will be running once per term, but we will continue to assess demand.