Research in the 21st Century is global.
Over 35% of Cambridge research students are from outside the EU, and postdocs within the university represent almost 100 different countries. This diversity is one of the university's greatest strengths, yet intercultural communication is not without its pitfalls and misunderstandings. This half-day workshop provides you with tools to help identify where culture might be influencing your relationships, understand where common misunderstandings can occur, and address potential challenges.
Outcomes
Be conscious of some of your own cultural assumptions
Know about common causes of intercultural tension
Feel confident resolving misunderstandings
CamRDF Mapping
Your Trainer
Kasia Lanucha draws on her expertise delivering training and coaching in culturally diverse business and academic settings, making her very aware of the challenges different cultures can have on day-to-day interactions. She helps PhD students to develop agile cross-cultural skills, enabling them to work effectively not only within Cambridge but across institutions.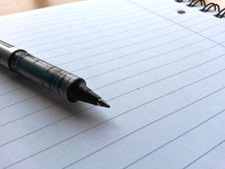 Participants' Feedback
"It is a great idea to have this kind of training session, especially in a diverse university like Cambridge."
"Thoughtful presentation of the material, interactive activities, relevant examples. The speakers were engaging and knowledgeable."
Availability:
This is a new course. Please see the booking page for dates.