Are you in a formal leadership role, or have you taken on leadership positions informally?
This workshop will help you to consider the variety of situations and contexts you find yourself leading in and guide you in understanding your leadership skills and abilities so that you can improve them and deploy them thoughtfully. We will look at a variety of meanings and views of leadership, discover the 4 elements of leadership, consider various leadership styles, and reflect on leadership within and out of research environment.
We would encourage you to take this workshop as a very brief introduction to leadership before attending Self-Leadership and then Leading Others.
Outcomes
Recognise your current skills and strengths in relation to developing further as a leader
Review a range of definitions and styles of leadership
Apply these to your own context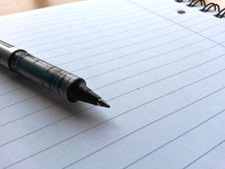 Participants' Feedback
"I found it interesting to define what leadership means and to understand the different styles there are."
"It was very interesting and different training which was very good to attend so as to know the skills to develop."
Availability:
This course runs at least twice per year. Please see the booking page for dates.