Are you ready to lead others confidently in whatever leadership position you may find yourself in?
This workshop draws on insight gained from the other leadership workshops in the programme, and considers how to apply different skills, strengths and styles of leadership as well as the strategies of self-leadership to enable you to thoughtfully and self-assuredly lead others. This workshop will help you to cultivate a more profound and extensive portfolio of leadership capabilities and a deeper understanding of how to motivate people and to get the best out of them.
It is possible to attend this as an individual workshop, although we would recommend that you try to attend it as part of a series, starting with An Initial Guide to Leadership and then Self-Leadership.
Outcomes
Understand the key components of being led and leading others
Expand and extend your skills, strengths, abilities and style in detail, so that you can lead others now and in the future
Apply self-knowledge, awareness and techniques in the deployment of your leadership skills with others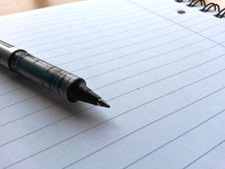 Participants' Feedback
"We had a very good and engaging discussion about the characteristics of leadership, which got me thinking about the issues involved and how I can personally develop my own leadership skills."
"This workshop introduced me to some techniques for leading that I was unaware of, and I found it useful to listen to the opinions of my peers."
Availability:
This course runs at least twice per year. Please see the booking page for dates.