Have you ever considered how you could coach yourself in your professional development?
This workshop progresses on from An Introduction to Coaching and Mentoring to suggest tools and techniques that can help you to gain greater self-awareness, whether of your blind spots, the barriers you may be creating for yourself, or what you could be doing to take the necessary steps for development. Techniques covered include how to use writing, sharing and planning to heighten your motivation to succeed, clarify your thoughts, and activate new ideas, solutions, and possibilities for moving forward. We will introduce tools to help you to prioritise and focus, question yourself, and break down your ideas into real steps toward progress.
It is possible to attend this as an individual workshop, although we would recommend that you attend An Introduction to Coaching and Mentoring before signing up for this workshop.
Outcomes
Identify your key areas for development
Apply tools and techniques to coach yourself in these chosen areas of development
Recognise how to clarify and focus on the necessary steps to be taken from here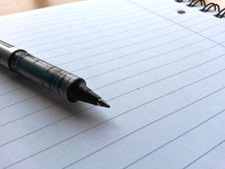 Participants' Feedback
"I learnt which practices I am currently using to progress professionally and the workshop provided tools in a structured way towards self-coaching."
"It was useful to go through my own stuff reflecting on what has to be changed."
Availability:
This course runs at least twice per year. Please see the booking page for dates.