The first step toward confident leadership is assured and well-balanced self-leadership. Are you really aware of how you lead yourself every day?
This workshop aims to inspire you to be a self-leader by developing strategies to extend your awareness and confidence to take action and design the professional outcomes you are looking for. We will encourage you to think about how to recognise patterns of your own behaviour that might hold you back so that you can have the understanding and tools to communicate yourself and your perspective with awareness and confidence. This will create a firm foundation on which to build your leadership of others.
This workshop leads onto Leading Others. We recommend that you do these workshops after having first completed An Initial Guide to Leadership.
Outcomes
Explore and experience your skills, strengths, abilities and style in detail within your individual context
Consider how to extend your own self-leadership on a daily basis through a variety of strategies
Apply self-knowledge, awareness and techniques to your repertoire of leadership skills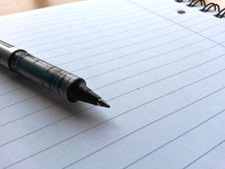 Participants' Feedback
"This workshop helped me to become more aware of how I lead myself, which strategies I already use and which I might consider using in the future."
"It was useful for me to become more self-aware and start to think more about how to help myself to improve performance at work."
Availability:
This course runs at least twice per year. Please see the booking page for dates.