Would you like to learn the skills and techniques of group coaching, and see how it can support postdoc development, productivity and progression?
This workshop will give you the opportunity to learn about and experience group coaching within a supportive, safe environment alongside other postdocs. We will use tools and techniques first introduced in An Introduction to Coaching and Mentoring and Self-Coaching for Professional Development to support and facilitate you to coach others and be coached to progress your ideas. This workshop is intended for those wishing to set up peer group coaching in their own professional contexts.
It is possible to attend this as an individual workshop, but we strongly recommend that you attend it as part of a series, starting with An Introduction to Coaching and Mentoring and then Self-Coaching for Professional Development.
Outcomes
Discover how the model of coaching in group situations can support postdoc development
Experience a short-term group coaching situation
Identify when a group coaching situation could be useful in your specific context and how to set one up successfully for you and your colleagues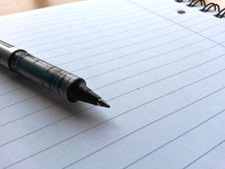 Participants' Feedback
"Thank you for the great course."
"[I found] the discussions about how to leverage successful group coaching and its hands-on examples [useful]."
"It seems like an effective method of problem solving and fostering collaboration."
Availability:
This course runs at least twice per year. Please see the booking page for dates.