A big discount on new equipment? A different research direction you want to pursue? Your dream job?
When opportunities come along, do you feel confident about working with people to get what you need? This course gives you a practical insight into the application of professional communication to everyday life, learning how to persuade and influence others effectively. Improving your listening and communication skills is advantageous both for your personal and professional life.
Outcomes
Be able to use communicataion consciously to persuade and influence effectively
Recognize when others are using persuasive communication techniques
Feel more confident in presenting yourself well to others and gaining support
CamRDF Mapping
Your Trainer
Richard Mullender is an external trainer who formerly worked for the Metropolitan Police as a hostage negotiator, and then as Lead Trainer at the National Crisis & Hostage Negotiation Unit in Scotland Yard. People trusted their lives to the skills he teaches in this course.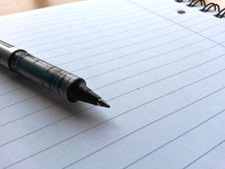 Participants' Feedback
"Because there will always be times in your life when you will need to negotiate: learn how to get what you want and still be liked nonetheless!"
"The skills taught by Richard Mullender can be applied to anything and everything you do in life. Whether it be to progess your career or have more meaningful personal relationships, Richard communicates his fascinatingly broad experiences into easy-to-understand concepts and skills. Don't miss it."
Availability:
This course runs once per term. Please see the booking page for dates.