You know your stuff, but does your performance let you down?
Giving presentations is an essential skill for a researcher, be it to your department, at a major conference, or even in your next job interview! This highly interactive workshop requires you to throw yourself into the activities, as we try out some proven performance techniques in a safe and supportive environment. Learn to project your voice, handle the dreaded Q&A, and work on getting better each time you present.
This workshop is especially designed for those who feel less confident with the performance aspects of giving a presentation. If you are comfortable standing up and talking in front of others then we recommend starting with the online Presentation Skills Toolkit.
Outcomes
Feel more confident in your ability to speak well
Know some practical tips for handling nerves and questions
Understand how to continue improving with each presentation
CamRDF Mapping
Your Trainer
Dr Sam Byers is a member of the Researcher Development Programme. Having completed a PhD and several postdoctoral positions, she has survived presenting her work at many conferences. Sam uses her toastmaster skills to enrich the training of presentation skills for researchers.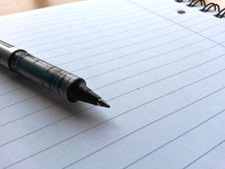 Participants' Feedback
"I presented two weeks ago at a national medical conference in front of 200 people on a platform for 25 minutes! I don't think I would have been able to do that six months ago and your presentation skills workshop really helped me prepare for it and calm my nerves before going up - so thank you!"
Availability:
This course runs three times in both Lent Term and in Easter Term. Please see the booking page for dates.