Perhaps by virtue of being at the interface of the known and the unknown, research seems to be inherently stressful.
We need to be resilient in the face of the inevitable challenges that research brings. This short but intensive workshop will help you to cope with the vagaries of research by focusing on the 6 Cs of emotional resilience: Coping, Commitment, Challenge, Control, Community and (self-)Care.
Outcomes
Develop effective coping strategies
Know practical ways to improve how you interact with and perceive your research
Understand how to boost your self-care and sense of community
CamRDF Mapping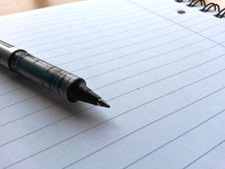 Participants' Feedback
"…practical tools for resilience, deconstructing the concept and zooming in on the details of the process."
"Provided useful tools and perspectives for dealing with future setbacks, and an interesting opportunity for introspection."
"Lots of tips and strategies to use; an opportunity to reflect on personal experience."
Availability:
This course runs once per term. Please see the booking page for dates.