Leadership is talked about everywhere these days, yet is hard to define: so how can you identify your own leadership practice and your future potential?
This full-day workshop combines practical insights with key leadership theories to explore the ways in which you're already acting as a leader, examine how 'follower' behaviours have a crucial role in shaping good leadership, and consider leadership in a variety of contexts.
You may find it useful to take this workshop alongside Introduction to Self-Leadership.
Outcomes
Understand a range of definitions and styles of leadership
Recognise your current strengths and future potential as a leader
Have increased confidence when leading
CamRDF Mapping
Your Trainer
Jen Wade has a wealth of experience in helping PhD students not only at Cambridge but at Universities throughout Europe. She has led her own business for more than ten years, working with a diverse range of organisations across the academic, public and commercial sectors.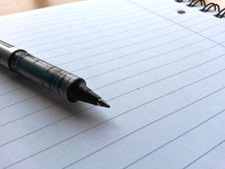 Participants' Feedback
As this is a new course, we would appreciate any feedback you can give us!
Availability:
This course runs once in Michaelmas term and once in Lent term. Please see the booking page for dates.