So you're doing a PhD... where do you start?!
This course is designed for first-year PhD students to help you increase your effectiveness and meet the challenges of your PhD. We cover several different aspects of personal effectiveness in this one-day workshop, with practical solutions to get you started on your journey.
Outcomes
Start planning the first year of your PhD
Be equipped to manage your relationship with your supervisor
Understand how to work effectively with others
CamRDF Mapping
Your Trainer
Jen Wade has a wealth of experience in helping PhD students not only at Cambridge but at Universities throughout Europe to navigate the postgraduate experience. Drawing on her strong business background and project management expertise, she understands the challenges of doing a PhD and loves re-inspiring students to know that they can do it!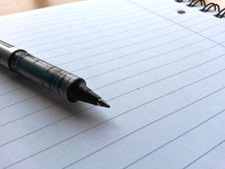 Participants' Feedback
"Brilliant speaker - mentioned many of the concerns that first-year PhD students come across but perhaps don't realize are common / normal concerns."
"It was useful as a prompt to consider the issues discussed from a range of perspectives, and to talk to PhD students from other departments."
Availability:
This course runs once in Michaelmas term and once in Lent term. Please see the booking page for dates.