So you're doing a PhD… where do you start?!
Beginning a PhD can be a daunting experience, but this two-hour course will help you make the best start that you possibly can. Designed to complement other inductions you may attend, the theme is focused on being strategic right from day one. You will hear from the Library and Careers Service as well as the RDP.
Outcomes
Know the key providers of guidance and development opportunities
Have a sense of where you're heading
Be ready to make a positive start to your new project
CamRDF Mapping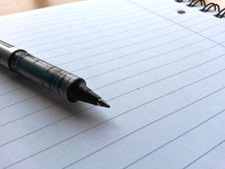 Participants' Feedback
"The sessions were very informative, issues were covered that never made an appearance in [other] inductions."
"I felt encouraged and better equipped to undertake my PhD. There was a focus on developing holistically: not just as a researcher, but a future professional in an academic or non-academic job. Participants seemed to have students' well-being in mind and gave very helpful advice."
Availability:
This course runs once in Michaelmas term. Please see the booking page for dates.