More than ever, becoming a successful researcher requires you to demonstrate self-leadership.
In other words, a professional researcher must exhibit attributes such as self-direction, persistence and proactivity, the capability to think creatively and ethically, and an understanding of your own and others' needs and wants. This half-day workshop introduces you to the concept of self-leadership and how it can be applied to PhD research.
You may find it useful to take this workshop alongside Developing your Leadership.
Outcomes
Be aware of the political economy of higher education and how it impacts PhD students
Understand how asymmetric insight can distort our perceptions of other people
Know about ethical approaches to research and collaboration
CamRDF Mapping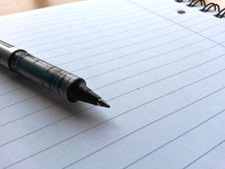 Participants' Feedback
As this is a new course, we would appreciate any feedback you can give us!
Availability:
This is a new course. Please see the booking page for dates.