"It's not what you know, it's who you know."
This might be an old cliché, but it's particularly true in research where (reportedly) over 90% of jobs go to a candidate already known to the employer. This half-day session examines how you can make the most of conferences as an environment to strategically network and build research connections.
Outcomes
Know how to make attendance at conferences productive
Start thinking about personal goals while attending conferences
Understand practically how to network during and after a conference
CamRDF Mapping
Your Trainer
Dr Steve Hutchinson is a former zoologist who for the last ten years has been at the forefront of researcher and academic development. In addition to his training and development business he is also a coach, author and consultant both in the UK and internationally.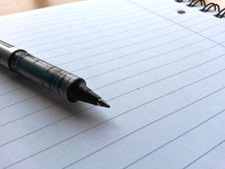 Participants' Feedback
"This session is fantastic. All the 'must do' has been delivered in simple words, humorous conversation... plus practice within only two hours... I will definitely recommend this course to my friends."
"Excellent speaker, well-targeted set of aims, plenty of activities and a high energy level maintained throughout. Good takeaway resources and I really felt I learned something."
Availability:
This course runs twice in Easter term. Please see the booking page for dates.