Ever wonder why you seem to 'click' with one person and not another?
And do you ever wonder why you find some things 'naturally' easier to do than others? The Myers-Briggs Type Indicator (MBTI) might shed some light on these questions. Based on over fifty years' worth of research, it presents a framework to help you understand yourself and others, by exploring differences and preferences in four areas of your personality. As a result of this exploration you may then be able to work more effectively and develop more successful working relationships.
Outcomes
Understand what MBTI is and its limitations as well as its strengths
Know and understand your MBTI type
Use MBTI knowledge in real-world applications such as communication, planning and relationships
CamRDF Mapping
Your Trainers
Dr Sonja Tomašković is a qualified MBTI practitioner. She survived doing a PhD, in Biomedical Engineering, and wishes she'd known more about MBTI then, to help her plan her time better and communicate with her supervisor more effectively!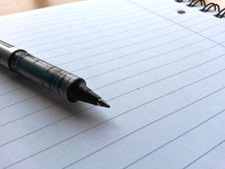 Participants' Feedback
"A really interesting, thought-provoking and applicable training course that has allowed me to apply a complex model to everyday situations."
"This course allows you to achieve a greater awareness of yourself and your own motivations / preferences as well as an appreciation of how most people are different from you."
Availability:
This course runs at least once per term. Please see the booking page for dates.