You've got interesting research to share, but is anyone listening?!
Presenting your research is an essential skill for a researcher, be it with your peers, at a major conference, or even to a room full of schoolchildren. This online toolkit covers a whole range of performance and presentation techniques for you to work through and incoporate into your presentations in your own time. From crafting a story to handling the dreaded Q&A, there's guaranteed to be something to help you improve your presentations.
If you particularly struggle with the performance aspects of giving a presentation and don't feel comfortable talking in front of others, then you may also like to attend the Better Presentations workshop.
Outcomes
Understand how to create a compelling presentation
Know some practical tips for giving an engaging performance
Understand how to continue improving with each presentation
CamRDF Mapping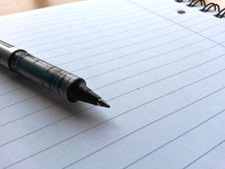 Participants' Feedback
As this is a new course, we would appreciate any feedback you can give us if you try it out!
Availability:
This course is available online and can be completed at any time.