Do you just keep putting off attending training courses?
While there is in principle a simple 'cure' for procrastination - just get started! - for many of us this is not necessarily easy to do. This intensive, practical workshop will help you to manage your levels of procrastination, through understanding the different types of procrastination and what drives these behaviours. We will cover two key steps to overcoming procrastination, as well as practical strategies and tips.
Outcomes
Understand what drives different types of procrastination
Recognize your rationalizations when procrastinating
Know the two key steps to overcoming procrastination
CamRDF Mapping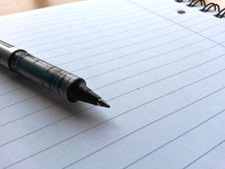 Participants' Feedback
"The analysis of reasons why we procrastinate was especially helpful. I also appreciated the specific tips / websites that can help to beat the habit."
"It made me think of all the ways in which I procrastinate and gave me several tools and ideas to help me improve my focus."
Availability:
This course runs once per term. Please see the booking page for dates.