Are you completely overwhelmed by the reading that you have to do? Would you like to be able to scan long documents for the important points?
This online course can help you to make the most of the time available to you by ensuring that your reading isn't slowing you down, and that you are reading strategically. You can complete the course at your own pace.
Outcomes
Identify what holds back your personal reading speed
Practise techniques for improving your speed
Learn how to read articles strategically
CamRDF Mapping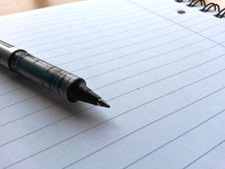 Participants' Feedback
"I have managed to improve my reading rate just by completing the entire course (with all the exercises). The new skills are useful and this is something I will keep doing."
"Now I see I have really made progress and that's encouraging to keep trying the different techniques."
Availability:
This course is available online and can be completed at any time.