Let's face it: being a researcher can be stressful!
Not only are you managing the ups and downs of life in the lab, you are probably also balancing work and life while having one eye on the future and what comes next after your PhD... Aimed at Life Scientists, this workshop is designed to help you build emotional resilience. You probably already have some strategies in place, so we reflect on the highs and lows you have experienced, look at some theories of resilience and consider how to better support your coping and wellbeing.
Outcomes
Understand what resilience is and why it is important for researchers
Know the "three C's" of stress hardiness
Start to develop your resilience toolkit
CamRDF Mapping
Your Trainer
Dr Sam Byers is a member of the Researcher Development Programme. She survived not only a PhD but also several postdoctoral positions, so she understands not only how important resilience is but also how to put it into action.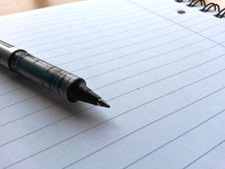 Participants' Feedback
"The skills... are applicable to many areas of life, not just science. Very interactive."
"I liked reflecting on emotional highs - don't often do that as you get further into the PhD."
"Relaxed and comfortable atmosphere... concrete advice on what you can do... honest discussion with others about problems"
Availability:
This course runs at least once per term. Please see the booking page for dates.