The Skills Analysis Survey is the perfect way to kick-start your development as a professional researcher.
This online course introduces you to the CamRDF and then asks you to complete a short self-analysis quiz, where you will assess your existing skillset against the key skills identified by the CamRDF. You are also asked to provide examples that demonstrate your skills, to help you think about your answers and provide a useful reference when creating CVs and applications in the future.
We highly recommend that you take this course at the beginning of your studies, but also each year thereafter, to continue guiding your researcher development. You may like to discuss your results with a Researcher Developer in a One-to-One.
Outcomes
Understand the key skills needed by a professional researcher
Assess your existing skillset against these key skills
Plan your development training for the coming year
CamRDF Mapping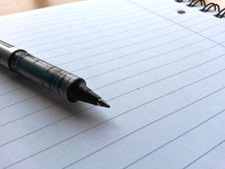 Participants' Feedback
As this is a new course, we would appreciate any feedback you can give us if you try it out!
Availability:
This course is available online and can be completed at any time. Please use the appropriate booking page for your School: