Research itself can be seen as a creative process.
While we might think of creativity as an innate ability, and associate it with painting beautiful pictures or composing symphonies, in the context of research it can be seen as a skill to be developed. It is about thinking creatively to solve problems, large and small. This workshop will help you to develop and feel more confident in your ability to think creatively, by taking you through a systematic two-part creative thinking process, exploring divergent and convergent thinking, and considering the 'rules' of brainstorming.
Outcomes
Understand that creativity is a thinking process comprising divergent and convergent thinking
Practise strategies to improve your divergent and convergent thinking
Know a systematic creative thinking strategy for improving creative problem solving
CamRDF Mapping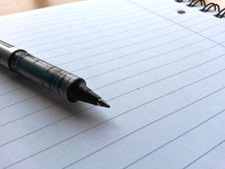 Participants' Feedback
"This training event showed me how little time brainstorming actually takes and how it boosts the creative process. I literally felt that after some warming-up, my brain started to give me more and more ideas..."
"It had so many ideas and mnemonics for having a creative and constuctive brainstorm, with outputs!"
Availability
This course runs once per term. Please see the booking page for dates.