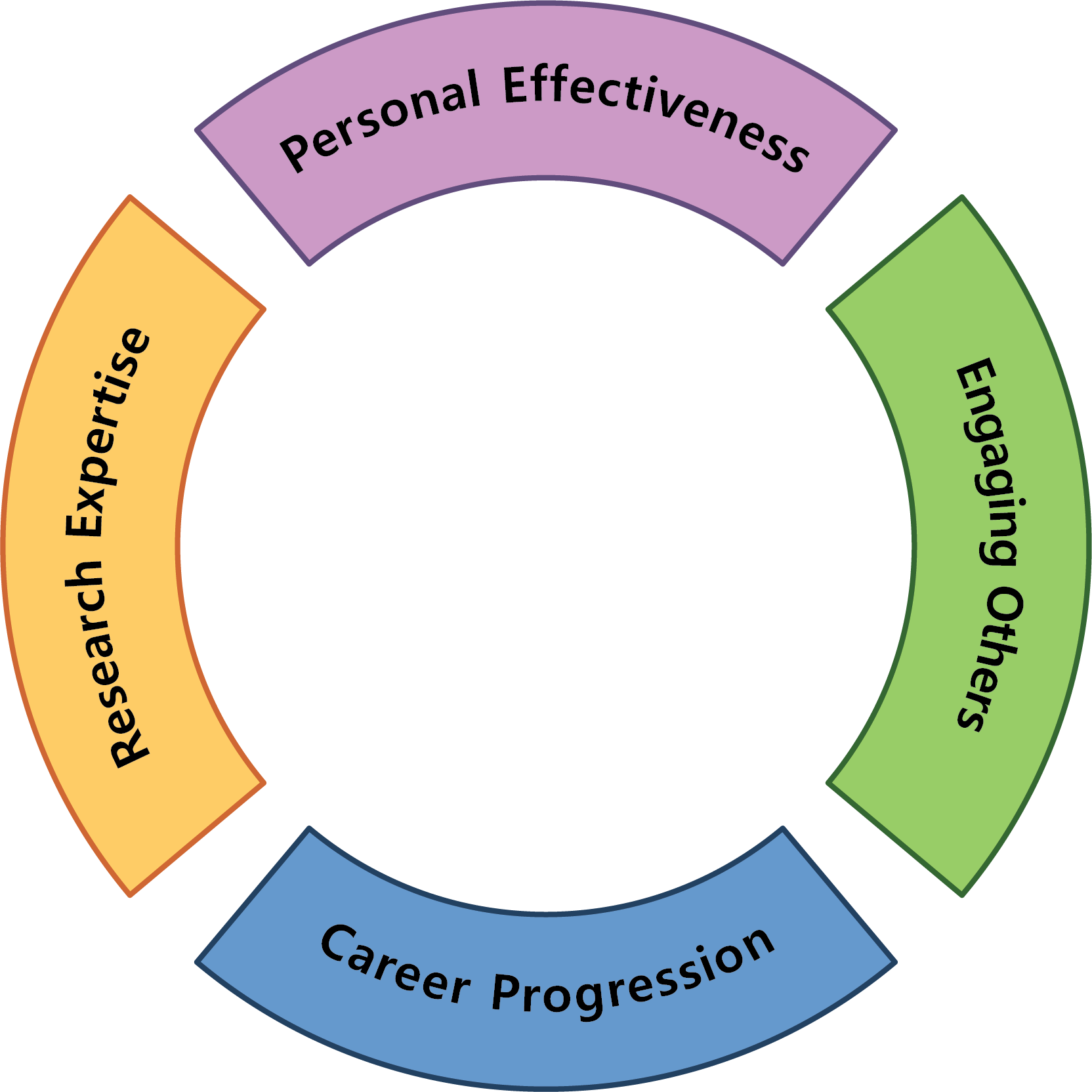 Cambridge Researcher Development Framework
Your research degree is a time of training during which you will develop the skills needed to become a professional researcher.
The Cambridge Researcher Development Framework (CamRDF) helps you to prepare yourself in fifteen competencies that will be valued by both academic and non-academic employers in an increasingly interdisciplinary and international context.
The work required to complete your research and write your PhD thesis is one part of that process, but you will also be able to learn through formal training and by applying your skills in non-research situations.
The competencies are grouped into four inter-connected areas. You can explore these by clicking on the relevant parts of the framework.